What is more crucial than to keep your family and loved ones are safe at all times? We're proud to say that a big part of our work is residential locksmith safety, what allows our clients in Hoboken to sleep good at night-time. From changing locks and installing door knobs to offering new high-tech locks, safes and vaults for sale, there is no job our home locksmiths can't handle. Those 24 hour locksmiths are out and about in the Hoboken surrounding area, always waiting to solve the next case that comes up!
House And Condo Locksmith Services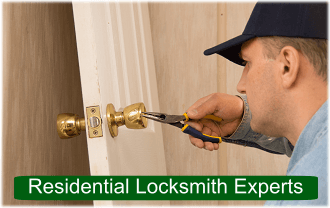 There are a lot of ways to upgrade the security of your house or condo. Whether you want to install new locks or rekey the old ones, our residential locksmith in Hoboken, NJ can help you out! Even though most of the calls we answer are about locksmith emergency matters, it's always wise to be prepared for the worst.
By re-keying locks, unlocking house doors and replacing locks at a time of trouble, we gained people's trust and made sure we'll be their residential locksmith choice for the next time as well.
Unlock Your Way to Peace of Mind
Locked out of your apartment? Need someone to unlock your house? At A.A Locksmith Hoboken NJ, we give home door unlocks and lock picking issues a top priority. Unlike most residential locksmith companies, we won't leave you out to dry. Our prime choice local locksmiths know what is like to wait an hour and a half for a simple home unlock service. The Hoboken locksmith squad is available day and night to be able to provide your peace of mind and get you back on your normal life at a fair time frame for your relief.
Full Residential Locksmith Care in Hudson County, NJ
We're always glad to help people at a time they need us most. Whether you want to repair locks at your condo or perform a lock replacement at the office, we can offer the support of our locking expert. You can get in touch with us at (201) 494-2121 and meet with our friendly Hudson County locksmiths today, or take your chance with an unknown business.. So if you do call, we just want to thank you for choosing us as your residential locksmith in the Hoboken, New Jersey area and hope you'll do the same thing in the near future!