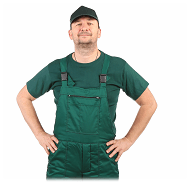 Welcome to A.A Locksmith Hoboken NJ, the most reliable local locksmith in the Hudson County, New Jersey area! We provide all type of car, home and business locksmith services and our technicians are certified to perform any task. They can come to you, unlock your car and cut your new car keys within 20 minutes of your call. In addition, our Hoboken locksmith is available around the clock and pretty much guarantees a great service at the lowest possible price!
Each and every one of our Hoboken Locksmiths works on weekends and public holidays. They are dedicated to their jobs. So the next time you're locked out of your house, office or vehicle, call A.A Locksmith Hoboken NJ for immediate response!
High Quality Locksmith In Hoboken, New Jersey
A.A Locksmith Hoboken NJ has a reputation of being the best mobile service providers in the city. We've been in this business for over 14 years. What means that we are practically experts in every category of the locksmith field. From auto lockouts and ignition key extractions to residential and commercial rekeying services, there's no mission we cannot handle! Plus, if you're looking to increase the security of your business, you are in the right place. We can install high security systems and CCTV at your property. We pride ourselves in our high work ethic and great customer service. That is why the clients of A.A Locksmith Hoboken NJ always keep coming back time after time. 201-494-2121.
Need an Emergency Locksmith?
Lucky for you, our locksmith's response time average is only 20 minutes! We've invested in fully loaded vans to be as efficient as we can. Those are equipped with state-of-the-art lock picking tools and ready to roll to your location! Just like any emergency locksmith company, we are open 24 hours a day, 7 days a week for your complete convenience. We are also the most affordable locksmith in the city. So you wont be disappointed with the price, guaranteed!
Why Choose A.A Locksmith Hoboken NJ?
We have 14 years of experience.
The team is insured and licensed.
We offer 24 hour locksmith support.
Our pricing is reasonable and fits any budget.
We are true to your needs!
A good locksmith keeps his clients happy time and time again! We are proud of our growing clientele database. It is well-known that finding an honest mobile locksmith is no easy task for anyone.. People who hired us in the past would surely vouch that once you go with A.A Locksmith Hoboken NJ you are going with the best in the business! 201-494-2121.
Automotive Services
Keys locked in the car? We employed an automotive locksmith expert just for these scenarios. He can repair any ignition, unlock car doors, re-program car keys and much more! Don't panic. With the fastest car locksmith Hoboken, NJ have to offer, you won't have to worry about simple things like getting your vehicle unlocked. We will help you get back to your normal day rapidly, and most importantly, without overcharging you for something that took a few seconds!
Commercial Services
Own a business in Hoboken, New Jersey? Depending on your needs, we can help you secure your work space by installing new locks or repairing the old ones. In case your type business requires it, the technicians at A.A Locksmith Hoboken NJ can install combination locks or panic bars as well! So whether your property is a store, office or a warehouse, our commercial locksmith masters are ready to assist with the locking systems at your building.
Residential Services
What is more important than the peace of mind of your loved ones? After learning a thing or two about the importance of locks, we decided to give residential locksmith matters a top priority! Regardless of your choice, we always recommend our customers to go with a fast, but fairly cheap locksmith who can replace or rekey locks on a short notice. You may need your lock and key related issues resolved as quickly as possible. So if you need to change locks on house or apartment doors, give A.A Locksmith Hoboken NJ a call for a faster, better service!