While other Hoboken locksmiths focus their work on home and business locks, we offer a complete car locksmith service. A simple call to the experts at A.A Locksmith Hoboken NJ would do the trick when you're locked out of your car or in need of duplicate car key on-the-spot. The rumor says that our promise to be rapid and dynamic has made us Hoboken's car locksmith of choice in terms of price Vs. quality of products. So whether you want someone to repair an ignition, unlock a car or hand you over a new set of car keys made, 201-494-2121 is the right phone number to call!
Mobile Car Key Service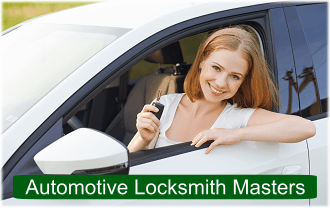 As the car locksmith leader in Hoboken, New Jersey we must maintain our reputation as the All-In-One locksmiths that we are. That's why each and every one of our auto locksmiths carry different types of smart chip car keys, what allows them to follow your demands on a short notice.
All of the car key services offered can be achieved on a 24-hours-a-day basis, 365 days a year, including public holidays. It's kind of nice to know you can call quick help if your auto key is lost or stuck in the ignition even at the weirdest hours of the night..
Time is Of The Essence
With 20 minute response time average to car lockouts and the ability to extract broken car keys from your ignition switch, there is no doubt we're the best car locksmith Hoboken, NJ has to offer! Let's face it, time is a major factor in this field. About 80% of the calls we get are related to urgent auto locksmith matters. From popping locks to making car keys and unlocking trunks, we'll be happy to be at your service in a jiffy! Just dial 201-494-2121 and our team will handle the rest.
Go With A Car Locksmith You Can Trust!
Whether you're looking to schedule an appointment or an emergency locksmith for cars, our trusted locksmith in Hoboken won't let you down! So don't jump on the first ad when typing "locksmith near me" on the browser. Instead, make the right choice and go with the best. Give us the chance we need to provide you with the Hoboken, NJ car locksmith service you deserve at a price that fits your pocket.