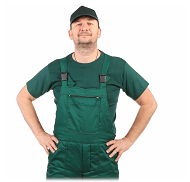 Welcome to A.A Locksmith Hoboken NJ. We provide local locksmith services in the Hudson County area. We handle all types of car, home and business lock services. All of our technicians are certified and bonded. We can come to you to cut car keys or pop a lock within 20 minutes of your call. Our Hoboken locksmith guarantee great service at low cost prices. We are mobile, this fact makes us ready to be fast at any time of the day or night.
Our Hoboken locksmiths work all year round and they are dedicated to their jobs. They will come to your home if you are in a jam. They work on weekends as well. Call A.A Locksmith Hoboken NJ today! 201-494-2121.
High Quality Locksmith In Hoboken, New Jersey
A.A Locksmith Hoboken NJ has a reputation for being the best service company in the County. We've been in this business for over 14 years. We are experts in every type of locksmith service there is. From auto lockouts and key duplication, to home and commercial rekey. Our team can install high security systems and CCTV at your business. No matter what the job is, our guys can get it done! We pride ourselves in our high quality work and great customer service. Our clients always keep coming back time after time.
Need An Emergency Locksmith In Hoboken NJ?
Our technician's response time average is only 20 minutes! The vans we use are loaded with state of the art tools and ready to roll to your location. Our services is on a 24 hours a day, 7 days a week basis. We are also the most affordable locksmith in the city. You wont be disappointed with our price, guaranteed!
Why Choose A.A Locksmith Hoboken NJ?
We have over 14 years of experience.

The team is insured and licensed.

24 Hour locksmith help.

The price will fit your budget.

The locksmiths will be true to your needs.
We want our clients to come back to us, time and time again. We are proud of our database of clients that we get every day. It is well known that finding an honest mobile locksmith is no easy task. When you choose A.A Locksmith Hoboken NJ we promise you are choosing the best. 201-494-2121.
Automotive Services
We have a 24/7 automotive expert on our team. He can handle any ignition repair, car unlocks, key programming and much more. Our car locksmith will help you get back in if you are locked out a car. A.A Locksmith Hoboken NJ team can copy car keys, help with a car lockout solution, replace transponder key, open car trunks and more. Call 201-494-2121 for fast and reliable service!
Commercial Services
We can come to your work space in the Hoboken New Jersey area and perform any 24 hour lock repair you may need in your business. A.A Locksmith Hoboken NJ technicians can install panic bars as well. We have experts that can install high tech locks and safes at your office. Our commercial locksmith can handle anything related to security of buildings. Our staff is here to help. We hope to work with you in securing your business.
Residential Services
Not feeling secure in your home can be a horrible thing. We can send a residential locksmith to fix door knobs, rekey locks, install home safe and anything you may want or need that is lock or key related. Our professional locksmith can also help you change locks and install door locks. No matter what your issue is, A.A Locksmith Hoboken NJ will handle it for you!.